The Miss University of Alabama Scholarship Program held a meeting with the 2023 contestants for the title of Miss UA at Alumni Hall on the UA campus on Sunday, Sept. 17. The Miss UA Program had a total of 16 contestants qualify for the 2023 competition. The Miss UA competition will be held Saturday, Oct. 7, 2023 at the Bama Theatre in downtown Tuscaloosa.
Miss UA 2022-2023 Ibby Dickson attended the meeting and talked to the prospective contestants about her year serving as Miss UA. Miss Dickson discussed the connections that she has made and the opportunities she has had to have an impact in other peoples' lives.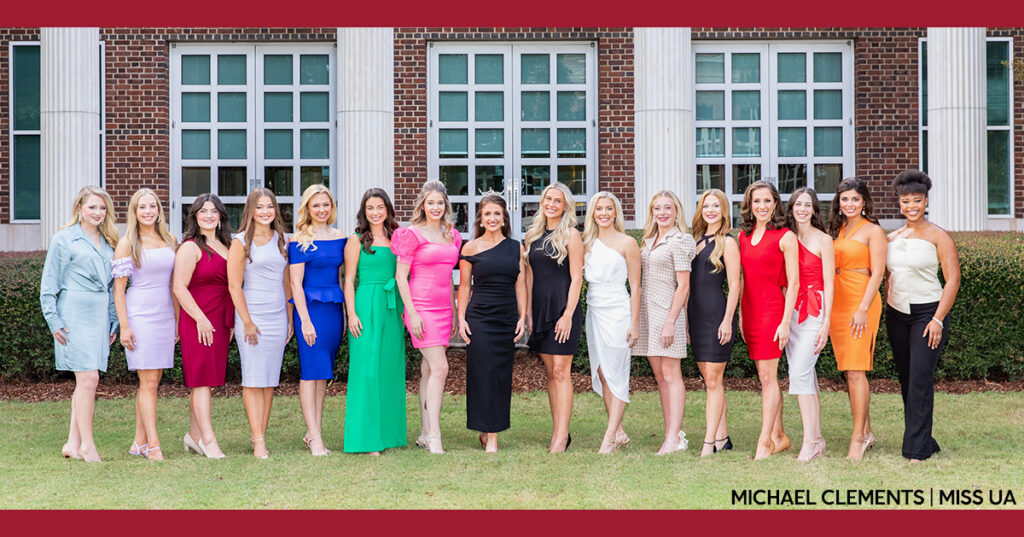 Contestants attending the meeting were (left to right) Olivia Smith, Mara Eva Cline, Summer Waters, Christine Underwood, Chloe Yates, Ruby Tilghman, J-Belle Kimbrell, Miss UA Ibby Dickson, Kaylie Bitterman, Abby Sosa, Rylie Dewley, Grayce Pennington, Hannah Adams, Emilia Oblites, Lydia Fisher and Imani Muse. Marissa Luna is not pictured.